16mar(mar 16)1:00 pm20(mar 20)4:00 pmRoots to Success Risk Management Training Workshop for Advisors
Event Details
Roots to Success Risk Management Training Workshops
TAKING A COMPREHENSIVE APPROACH TO MANAGING FARM RISK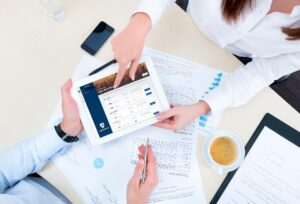 Funded under the AgriRisk Initiative as part of the Canadian Agricultural Partnership, the Roots to Success project Is making meaningful progress towards improved risk management for the agriculture and agri-food sector by promoting a comprehensive approach to managing risk. This project provides farmers and consultants working directly with farmers with much-needed training to identify, assess, and prioritize risks and create comprehensive risk management plans. The project will help establish industry benchmarks using baseline date to identify opportunities for policy and program improvement to meet the risk management needs of Canada's farmers. This includes looking at ways to establish linkages with industry initiatives including the government's BRM programs.
TRAINING AND WORKSHOPS

Farm Management Canada will be conducting a series of workshops to train producers on risk assessment and the implementation of a comprehensive risk management plan for their farm, and to train professionals offering consultative services to farmers to use a comprehensive risk management approach with their clients.
Because of high demand and limited space, these training sessions were fully booked shortly after they were announced to the general public. Many more workshops, both online and hopefully in-person (once in-person gatherings and travel are no longer restricted) will take place in late Fall and in Winter.
Stay tuned for more workshops by subscribing to our social media channels or emails!
WORKSHOP HOSTING

If you wish to host or sponsor a comprehensive risk management workshop in your area, for producers or for consultants, please contact Mathieu Lipari, Program Manager at Farm Management Canada: mathieu(at)fmc-gac.com.

Workshop Series Schedule
The Risk Management Training workshops are offered to farmers and advisors. Workshops intended for farmers are offered separately from those intended for advisors. Please consult the schedule below to find out more about the next workshop series to be offered to you based on your needs.
Workshop Series for Producers
March 2 & 3 from 12 p.m. to 3 p.m. EST

Workshop Series for Advisors
March 16 & 20 from 1 p.m. to 4 p.m. EST
more
Time

16 (Thursday) 1:00 pm - 20 (Monday) 4:00 pm EST